While I was preparing to mail in my last batch of film to The Darkroom to be processed, I found an old mystery roll sitting in a basket in the dining room. So I chucked it in the mailer and ponied up $11 to see what was on it.
Last time I did that, I got 30-year-old seagull photos from when my family lived in Florida. This time, I got four-year-old photos from one time Aaron and I spent the day in Ann Arbor.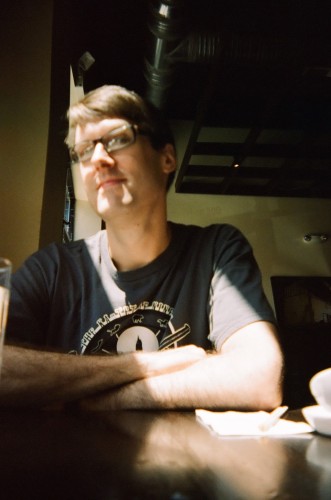 This simple street photo gives me the biggest clue as to when our trip happened. Borders has a big Going Out Of Business banner, which means it was July 2011, which means I was about six months pregnant with Connor.
Enjoying what might be our last trip to Ann Arbor for a long time. Doing the stuff we always do: noodles, bookstores, coffee. Loving it.

— Diana Schnuth (@dianaschnuth) July 30, 2011
Looks like we did the normal stuff this trip: ate at Tomukun, stopped into the Dawn Treader bookstore, hung out at Starbucks…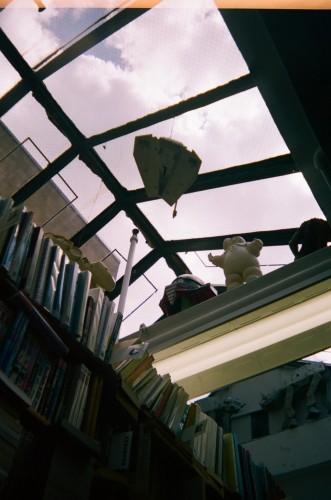 Jumbo Cupcakes @ Cupcake Station instagr.am/p/I6bCH/

— Diana Schnuth (@dianaschnuth) July 30, 2011
Small Press @ Vault of Midnight instagr.am/p/I6b3i/

— Diana Schnuth (@dianaschnuth) July 30, 2011
I don't think this last photo was in Ann Arbor, but it was on the roll, and I liked it. Maybe we stopped on the way home, or maybe we saw this sale the next day.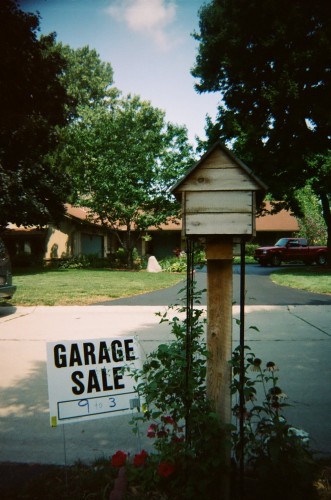 Kind of fun to find a time capsule into our last summer without Connor.