Since my next adjustment is this coming Thursday, I should probably talk about my last adjustment, back on December 15th.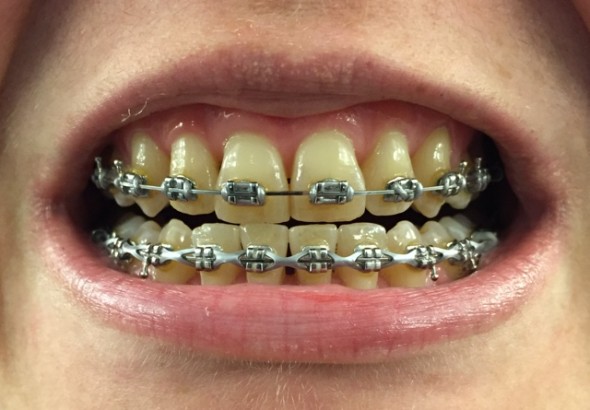 Especially since it's been several weeks, I'll just quote straight from my Hobonichi Techo, where I took notes the day of… 
Just got done with my braces adjustment. Still have the Class II elastics, switched to a 16×16 [archwire] on the bottom and a 16×22 stainless steel wire on the top, constrained to pull my molars inward a smidge.
The doctor seems to think we'll be close in a couple more adjustments. He wants to finish closing up the gap on bottom, plus we might do some IPR [interproximal reduction, or tooth filing] on one of my bottom teeth to help reduce the space (the "black triangle").
I should seriously be done by my birthday. That's pretty awesome.
The dentist has suggested a night guard for years, but the ortho suggested one, too — kind of as a retainer of sorts, but also to keep my teeth from grinding at night and reduce wear. Also, no permanent retainer! Yay!
So almost done. So. Almost. Done.