The tomatoes and eggplants are going gangbusters, the sage and thyme and foxgloves and lemon balm are peeking up, and today was the basil's turn.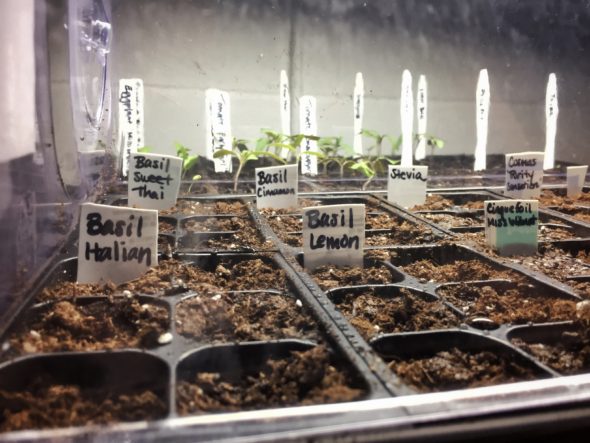 Technically, today I started four varieties of basil, plus stevia, cinquefoil, and cosmos. Tomorrow (after a 24-hour soak), I'll start the white coneflowers.
I put the new seeds under a humidity dome. I wish I'd gotten a shorter one, since I'd like to have my light closer to the seeds so they don't get leggy, but I guess I'd have had to put the light that high to reach both trays, anyway.
So far, only the paprika peppers have failed to germinate, and I haven't given up on them just yet. Gardening season is getting off to a great start!