Connor convinced me that late Saturday morning would be a great time to head to the park. We ran through leaf piles along the paved trail, then took a nature walk through the woods (and got a little turned around on the purple trail, which didn't take us back to the playground like we thought it would).
We found a tree stump that looked like a tooth…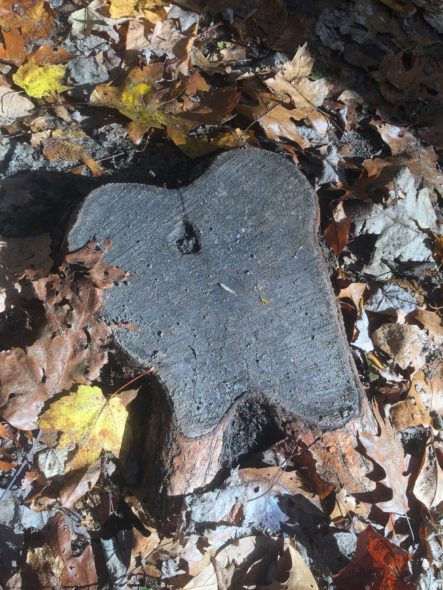 …and Connor climbed a weird bulbous outgrowth on a tree we came upon while we were trying to get back to where we started.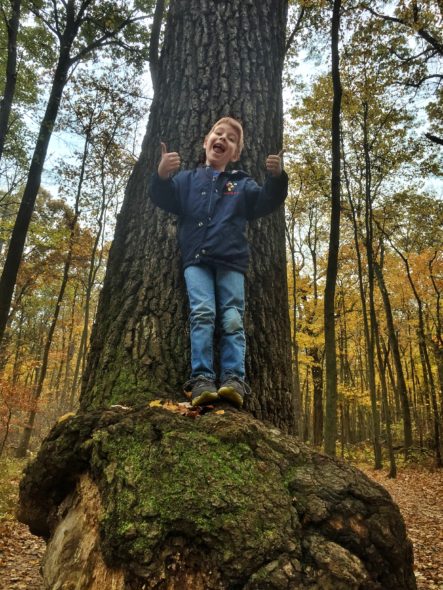 Eventually, I acquiesced to giving him a piggyback ride to the trailhead. Then he wanted to explore the visitors' center before we headed home for lunch — which was totally awesome, because I hadn't realized there was an indoor area for birdwatching. Definitely going to be checking that out again.
That park trip with Connor was probably my favorite part of the weekend… purple trail confusion and all.