First off: no one asked me to review this box. I just decided that I really like some of the items so much that I wanted to share.
Second: I should note that my first and longest-running subscription box is the quarterly Pusheen Box, which is quite a bit different from FabFitFun. the Pusheen box tends to be filled with cute (but cheap) products mostly manufactured in China, featuring Pusheen the Cat. I've enjoyed my subscription, but I'm actually getting ready to cancel, as a year and a half of quarterly Pusheen Boxes is probably enough cute kitty cat merch for one household.
The only other subscription box I've tried is ButcherBox, which delivers grass-fed beef, chicken, and pork straight to my door every other month (or every month, if we suddenly start eating much more meat than we do right now).
I learned about FabFitFun from dooce (as did, I'm guessing, scores of other middle-aged moms). I figured that, for less than the price of a Pusheen Box, I'd be getting some stuff I know I'd use (as opposed to cute tchotchkes and kitty-themed household items that I may or may not roll my eyes at).
As it turns out, I did get some stuff I could use. 
I wore this around the house the first evening I got it, then I had to wait through some unseasonably warm October days before I could comfortably wear it again. It was perfect to wear over a sleeveless dress to give my mother away at her mid-October wedding — even more so because I was able to shed it for the reception (did I mention October was unseasonably warm?).
As I first began writing this, it was the morning after the first frost, and I had it wrapped around my shoulders like a wearable blanket. My only complaint is that it's so soft and fuzzy that it tends to shed wispy blue and white bits every now and then, but that's getting less and less as I wear it more and more.
MSRP: $98
Would I have paid that much for this scarf before I owned it? Probably not?
Would I pay that much for a scarf like this now that I know how awesome it is? Probably.
At first, I felt like a total middle-aged hipster mom wearing a pink cable knit beanie… but then I decided to own my middle-aged hipster mom-ness, and the hat became the lightweight beanie hat I didn't know I needed. It's perfect for the 40°F – 50°F days when I don't need my full-on hooded winter Sith coat, but a hoodie is a little too dressed-down for my business casual office. I've also been known to wear it around said office when they forget to turn the heat up, or around the house when it suddenly becomes winter instead of fall overnight and GO HOME, MOTHER NATURE, YOU'RE DRUNK.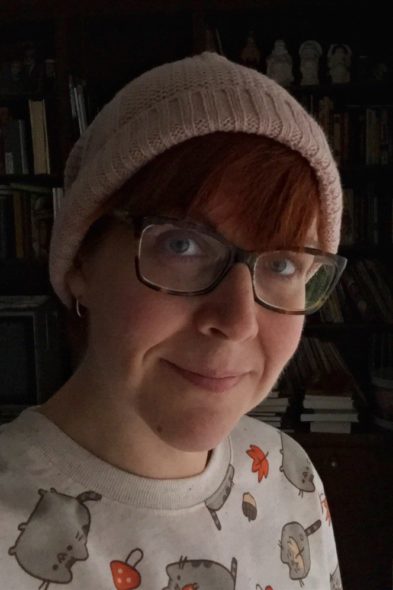 Anyway.
MSRP: $49
Would I have paid that much for a lightweight beanie hat? Eff no.
Would I pay that much for one now that I've worn it? Honestly, probably not. I'd probably go to Etsy and try to find one a bit cheaper than all that. But then I might regret it, because you get what you pay for, after all.
This bag is the perfect size for my workout gear — clothes, shoes, and a few freshening-up essentials. Yes, it has a silly saying on it, and I usually carry it with the words facing me, because "Will workout for cupcakes" is really not my style. (Plus, I mean, "workout" is a noun, not a verb. #grammarnazi)
Still, I love the bag enough that I use it every week. The straps are long enough to fit comfortably on my shoulder, there's a small inside pocket for little stuff (like my BB cream, eyeliner, and deodorant) and a small zippered outside pocket for more little stuff (like my phone and my rings).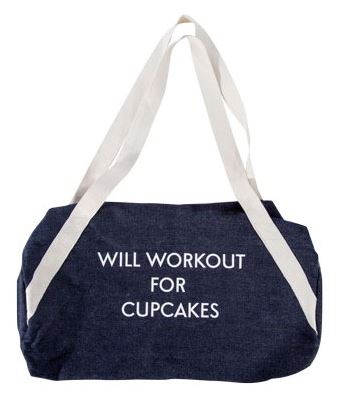 MSRP: $59
Would I have paid that for a gym bag with a goofy saying on it? Nope.
Would I pay that much now that I know what niche this bag fills in my life? Well… I'd probably wait for a sale.
File this one under products I'm glad to have tried, but I probably would not purchase at full price. Of course, once I run out, I may change my mind. Right now, this is a weekly part of my evening face routine, and it does make my face feel really awesome.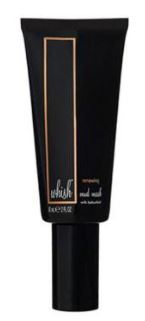 MSRP: $48
Would I have paid that much for a mud mask? HELLZ NO.
Would I pay that much to get another tube once this runs out? I dunno… forty-eight bucks is more than I generally pay for a two-ounce tube of facial anything… but it does make my face feel really awesome. The jury's still out on this one.
Those were my favorite parts of the Fall 2017 FabFitFun box, although there were other items I did enjoy trying, like the very red treStiQue Matte Color & Shiny Balm Lip Crayon in a color I NEVER would have chosen for myself, but have worn twice already.
The Winter Box should be arriving anytime now, and from what I've seen of it so far, I'm really looking forward to it. A poncho, lip scrub, eye mask, and a bunch of other wintry awesomeness.
Yeah, I think I can get behind this FabFitFun subscription thing.