Category Archives:
parenthood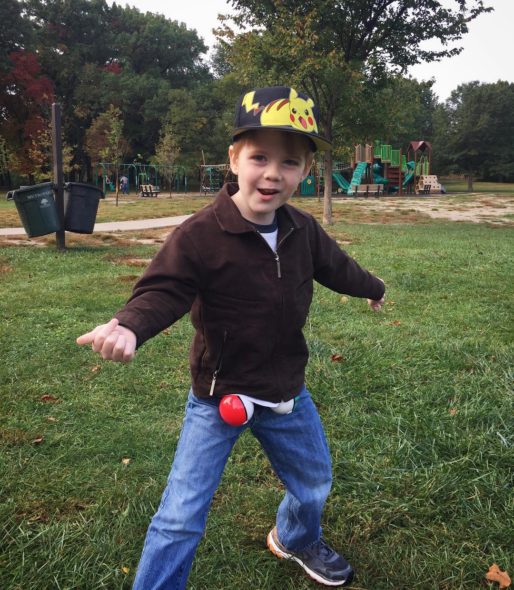 I get the best photos when I tell him I'm done taking his picture.
My loving son has turned into a raging asshole.
As I understand it, this happens with many five-year-olds. Google "dealing with a defiant five-year-old" and see how many articles pop up, from both reputable parenting sources and otherwise, and how many forum discussions started by parents at their wits' end.
I've read all the advice, many times over: Be empathetic. Deliver swift and related consequences. Praise and reward good behavior. Compromise. Choose your battles. Be consistent. (Yes, some of the advice contradicts other advice — it's quite a challenge to compromise and choose one's battles, yet be consistent about it.)
Yesterday, my son punched one of his classmates (in retaliation, it seems, but luckily not too hard), disrupted naptime for the entire class (again), and threw mulch at his teacher and his classmates on the playground. He had to be separated from the rest of the class, and still he flung mulch toward them.
That evening at home, he played with his food at dinner, ignored my requests for him to bathe properly, splashed water out of the tub, threw his pajamas and his toys, ran around his bedroom, and was a general holy terror. There were moments of clarity within the assholery, though, which leads me to believe this might be related to him just needing more sleep.
I'm not sure how that's supposed to happen, though, unless I manage to start making dinner in record time. I usually manage to get a balanced meal in front of us in a half hour — well, 25 minutes or so, technically, since I have to feed the cat first, then get Connor his juice and his tablet to keep him occupied while I make dinner.
If I cut out his play/TV time after dinner and before bed, he'll construe that as a punishment. In fact, I told him this morning that if he misbehaved again at school, that's exactly what would happen. (I hope I don't have to follow through on that. I hope he behaves today.)
(more…)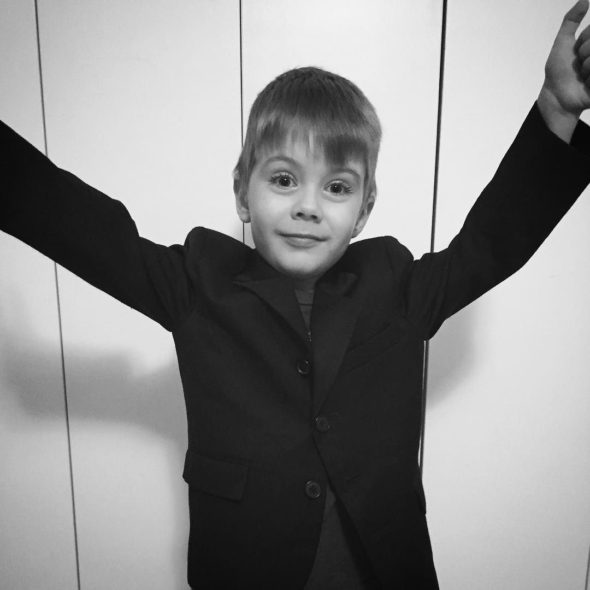 Hopefully this $5 blazer from ThredUP still fits in a couple of weeks, when we'll be attending Cousin Megan's wedding!
One more test of one more plug-in. This time, enjoy a #tbt photo of my son enjoying rice noodles for the first time. t.co/3QXUxN8ngM
Connor and I went to Imagination Station (formerly COSI) on Saturday morning. He had a fantastic time, and tired himself out good and proper — once he can do something super fun in the morning without being an exhausted little ass in the afternoon, we might buy a membership. 🙂
This was his second visit to Imagination Station, and we managed to hit up more than just the Little Kidspace (for kindergarteners and younger) this time. We even had lunch at the Atomic Cafe: Connor's first time eating cafeteria-style.
Even if we don't buy a membership, I can definitely see us going back sometime in the near future — especially since they'll have a Lego exhibit come October.