So, what happened last year? Not nearly as many life-altering events as the past couple of years, thankfully — not to say that things still weren't interesting at times.
(And, yes, I know I'm getting this out a little later than usual… but at least it's still January, right?)

During the winter of 2013-2014 (aka the Polar Vortex), Toledo got 7 feet and 2 inches of snow in total — that's over two feet more than normal — and saw temps dipping down to -15°F. It was a particularly miserable and treacherous winter, and it killed several of my plants to boot.
We bought furniture in the spring. In March, we bought a new bed: a California King. We're sleeping better (for the most part), and we're no longer stealing each other's blankies, since there's plenty to go around. Then, in April, we bought furniture for our sunroom, so we can all properly enjoy the outdoors indoors.
In April, I got in my second-ever car accident — as with the first one, through no fault of my own. A semi driver didn't judge the wet conditions properly and collided with me from behind on the expressway. That resulted in my first-ever trip to the ER, my first CT scan, my first case of whiplash, and my first dealings with injury claims representatives. I am now paranoid of not only being in another driver's blind spot, but of leaving assured clear distance and being tailgated.
In May, we held our 2nd Annual Memorial Day Weekend Shindig. Ten adults and two toddlers hanging out in the sunroom on the new furniture, enjoying sausages and hot dogs and snacks and desserts and one another's company. Good times.
In August, Toledo's water supply got overrun with blue-green algae and its byproducts, rendering it unsafe to drink for a full weekend. Mass panic ensued all over town, of course. Aaron went out and got jugs of well water from a friend's house, then handily found plenty of bottled water at the store, anyway.

All through the spring and summer, I got really into my gardening. I took two full days and two half-days off of work specifically for gardening purposes, in addition to spending many Saturday naptimes outside. I managed to rid my beds of the invasive Maypop vine (mostly) and get the front fence looking neat and tidy.
In September, after one of my last gardening days of the season, I got into some trumpet vine and had a severe allergic reaction. A trip to urgent care got me a steroid shot, plus steroid pills and antihistamines, and the knowledge that I am exceptionally allergic to trumpet creeper. Luckily, a co-worker's son (who isn't allergic) came to my house and removed it for me, taking it home and transplanting it at his own house.

Connor enjoyed his first real Halloween this year! On October 30th, he and I went to Harper's house and handed out candy and enjoyed beautiful weather and a fire in the firepit. On Halloween, Daddy stayed home from work and we went trick-or-treating in our neighborhood in the rain. We only hit two houses, but Connor had a great time, all the same.

In November, I got new glasses for the first time in about four years. My prescription actually hadn't changed much at all.
On Thanksgiving, we drove about 2.5 hours to Grammy's apartment and had a Very Nice Time. Aaron's brother came along, and Uncle Phil made a cameo appearance. It was the first time we'd seen my Mom's apartment, and hopefully it won't be the last.
Weight
I lost about 20 pounds in 2014. That's comparable to the weight loss I saw when I first started Weight Watchers in 2008.
Fitness
I haven't tallied the numbers exactly, but I spent most of my exercise time in fitness classes at the work gym — yoga and Core Fusion, mostly. During the spring and summer, I walked with Connor to the park on weekends.
Photos
* Selfies = alone or with others. Also counts photos taken of me by others that I posted to my accounts.
** Family = family members other than myself or Connor
I tend to use Flickr as my repository for "serious" photos, and Instagram for daily snapshots. This is reflected in the subjects that end up on each service, e.g. not so many selfies or pictures of food on Flickr. I also use Flickr as a repository for "good" photos that I intend to blog, like for Garden Bloggers' Bloom Day or my Dear Connor posts. That's why there are so many photos of Connor, nature, and family on Flickr.
(Although I should probably go back to hosting my photos on my own site, since who knows when 10 years of photos stored "in the cloud" could just go poof with a suddenly-retired service?)
Number of rolls of film developed in 2014: ZERO.
Number of cameras which i now have to goo-gone thanks to leaving gaffers' tape on for 2+ years: ONE.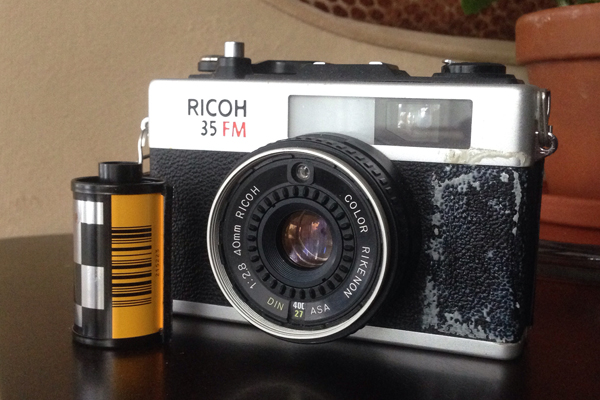 Health
Notable additions to the tally of health care professionals I visited in 2014:
Emergency Room. This was my first ER visit ever, after my aforementioned car accident in April
Urgent Care. This was a result of my close encounter with trumpet creeper, also mentioned above.
X-Rays. My chiropractor suggested this after my neck hadn't gone back to normal nine months after my car accident. (Coming up in the 2015 Year In Review: my second-ever MRI!)
Optometrist. New glasses, also in the above list of Things That Happened.
I still have braces. 2014 was the year when my practice switched orthodontists, and my treatment got just a little shaken up. Some of my brackets got repositioned, my teeth got filed down, and my smile got quite a bit closer to its final state of awesome.
 Writing
Well, it seems I write more about my son than I do about any other single topic. But! Only one out of every seven entries is about parenthood, if I did my math right. So, there's that.
Miscellany
Restaurants: We discovered (at least) two new restaurants this year: Asian Cuisine (formerly Hong Kong Buffet, I believe) and Fowl and Fodder. Asian Cuisine serves dim sum — via steam carts on Sundays, but to order during the week — and Fowl and Fodder serves fresh, locally-produced fare.
Snow days: Thanks to the polar vortex, my work was closed for an unprecedented three snow days. In addition to those, I opted to take one personal day due to snow, and to work from home for an additional two treacherous days.
If I had to sum up this year? I don't know. Basically just Life. Dealing with what it throws at us. Raising our son, managing my chronic low-level neck pain, renewing my weight loss vigor, getting my arms around the gardening.
Nothing particularly exciting, apart from getting rear-ended by a semi truck.