We're in the home stretch. For real this time.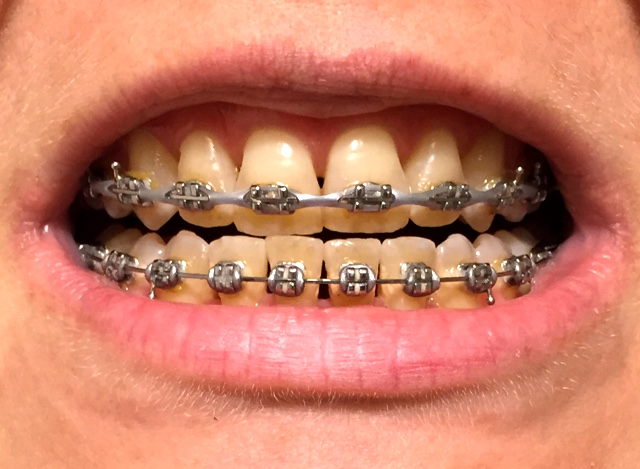 Today's adjustment was in the top three quickest ever — the only reason it didn't make the top spot was because the orthodontist took a few minutes to check and make sure that everything was actually looking as good as he thought it was. I can get behind that.
No change in wires today, but we stopped chaining the bottom and started chaining the top (to close up a small gap that opened up in front of my right eyetooth). The bite on the left side is perfect, and the bite on the right is greatly improved, but not quite perfect, so I'm continuing to wear my Class II triangle on the right and normal triangle on the left. No interproximal reduction (filing between teeth) as the ortho had originally thought, as he didn't want to introduce any new gaps that could cause a delay in getting this wrapped up.
He says that my next visit, three weeks from now, will likely be my last — then we'll schedule the removal of my braces and possibly a little shaping of the enamel to camouflage any minor issues.
Pretty awesome.