Despite my best intentions, nothing is truly in bloom today. The 'Ragtime' Amaryllis just finished blooming last week, and I haven't potted up any other bulbs quite yet. The 'Pink Pearl' Hyacinths i'm forcing haven't done much more than peek an inch of green out of their bulbs, and the kalanchoes are just kind of chilling with no intention of blooming anytime soon.
I do have a bit of color in the house, at least. The poinsettia is hanging in there from the Christmas season.
The African Violet is showing signs of a bloom in the Very Near Future.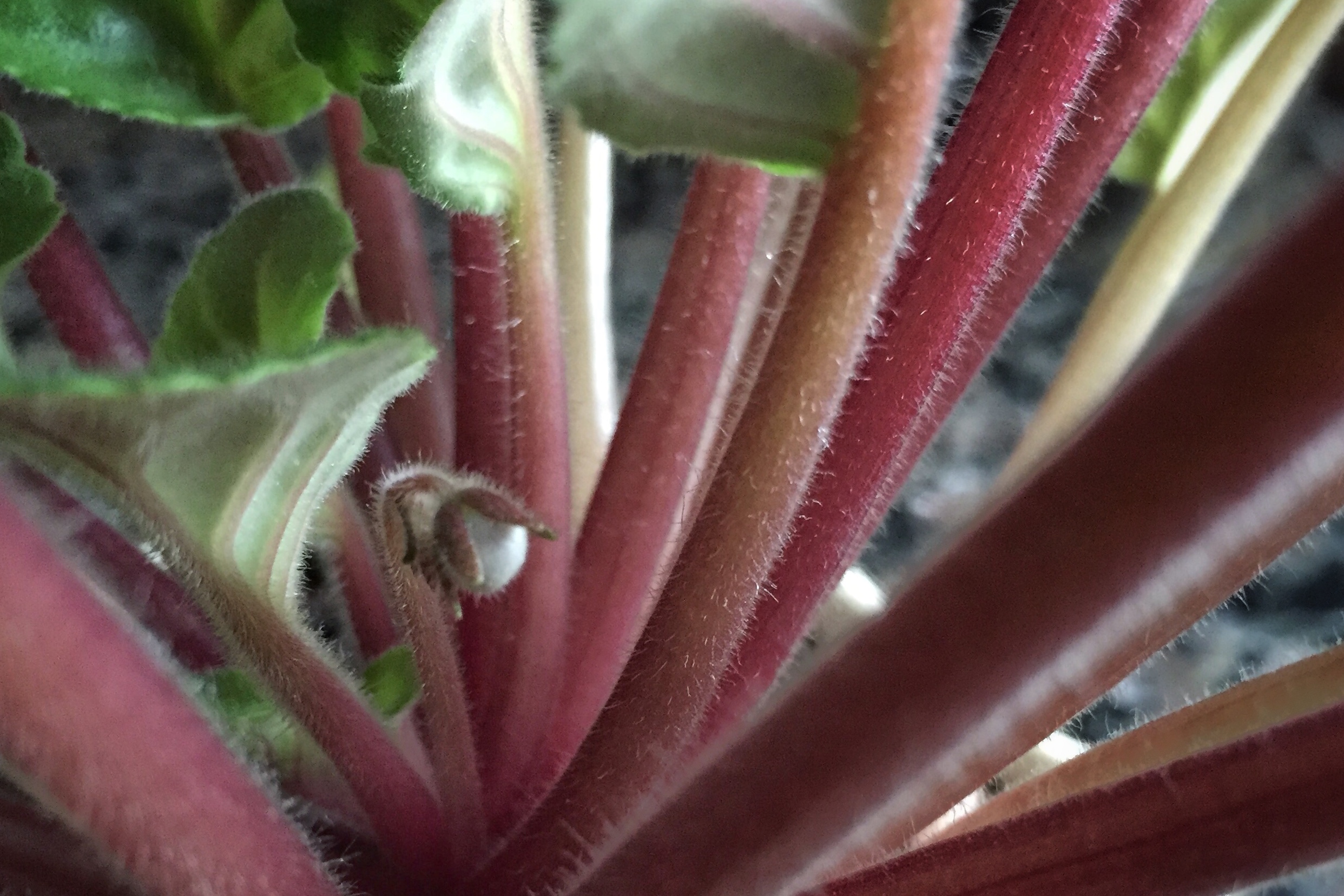 I have hope that there will be more blooms next month!