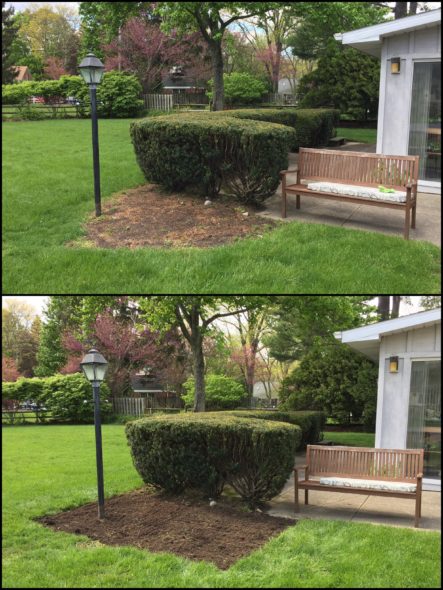 This is the before and after of my modest vegetable garden plot. What was once a bare spot where a hydrangea and some annuals grew long ago has expanded over the past few years — and will likely continue to expand over time.
I had intended to get a couple bags of compost from the garden center of some box store to mix in with my soil, but it's too late for that now. I should have already planted my carrots; instead, Connor and I will be sowing them tomorrow.
It's been a chilly and wet May here in NW Ohio, and I'm not sure when Planting Weekend will be, but I'm glad to have the garden ready to go whenever I'm confident that we've seen the last frost.