Mother's Day Weekend was nothing out of the ordinary, but still pretty awesome.
We played outside and enjoyed the weather…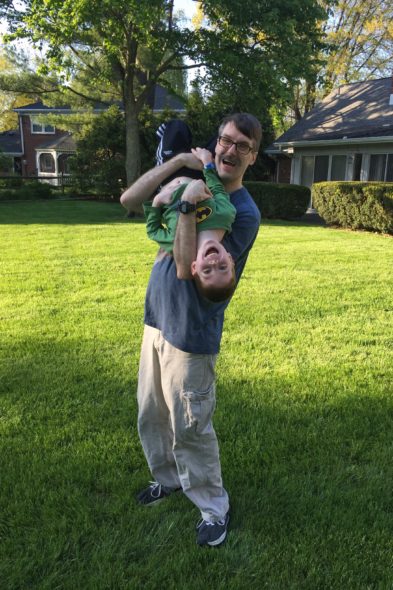 Connor let me sleep in for an entire extra hour on Sunday morning before waking me up to give me my Mother's Day gift and an awesome card…
We ate lunch at a new Szechuan (Chinese) restaurant…
…and I put my Mother's Day gift into service.
We brought home so many leftovers that Chinese lunch became Chinese dinner, as well — which meant I didn't even have to cook dinner on Mother's Day. Bonus!
Even though it wasn't super fancy — we didn't do brunch, I didn't get a Mother's Day carnation or rose or anything, and I still had to do laundry because it was Sunday — this was quite possibly the best Mother's Day yet. It just felt right: laid-back, with awesome weather, and the perfect balance of normal and special.
Life is good.