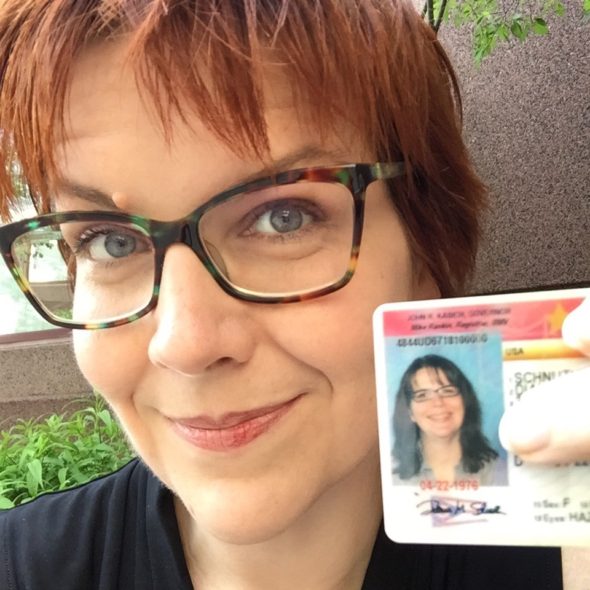 I've had more than one person do a double-take at my driver's license photo lately. It's just as well it was coming up for renewal.
I remembered before my birthday that my renewal was this year — then I forgot again, until yesterday.
My birthday was April 22nd. Oops.
As it turns out, you have up to six months after expiration in the State of Ohio before they make you retake the driving test. Not sure how the police would react if I got pulled over with an expired license… but now I don't have to find out.
I loved my experience at the Downtown License Bureau so much that I left them a four-star review on Yelp. A+ would renew again. The whole visit took five minutes, ten tops. I wasn't really timing it, but it was superfast.
My hair is now officially red instead of brown (guess I'm keeping up with this dye job for a while), my height is one inch shorter, my weight is ten pounds less, and my license doesn't expire until my son is finishing up the third grade.
Now that's some perspective.