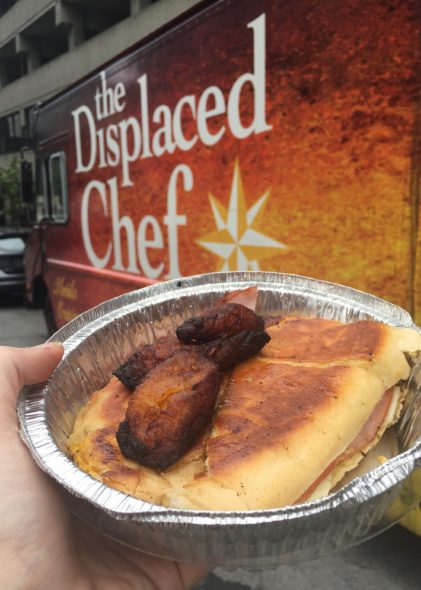 Just like in Ybor City, proclaims the menu. Alas, during the years I lived in the Tampa area as a kid, I only visited Ybor City once, on a field trip, and I'm pretty sure I didn't have a Cuban for lunch.
My Cuban from The Displaced Chef was delicious, but not as filling as I'd expected, and maybe not delicious enough to justify the wait. Seriously, I wonder what everyone else was ordering, because people who had been two or three spots behind me in line got their food before I did.
I wish the food truck had some more of the Cuban dishes served at the sit-down restaurant in Perrysburg. I'd gladly wait a few extra minutes for an order of piccadillo or ropa vieja.
If I hit up The Displaced Chef again, maybe I'll order one of the platos. Or just get an order of fried plantains. Om nom nom.