Last year, my Zone 6 garden had an especially early spring; by this time, I was seeing crocuses and reticulated irises in bloom, and fat buds on the hyacinths. Even the year before was an early spring — crocuses of yellow and purple had shown their colors, although I hadn't yet planted the irises.
This year, things seem to be proceeding at a more normal pace — maybe even a bit behind the average. My usual early-blooming yellow crocuses are nowhere to be seen, and the only color (besides green) in my Early Spring Border are these two reticulated irises.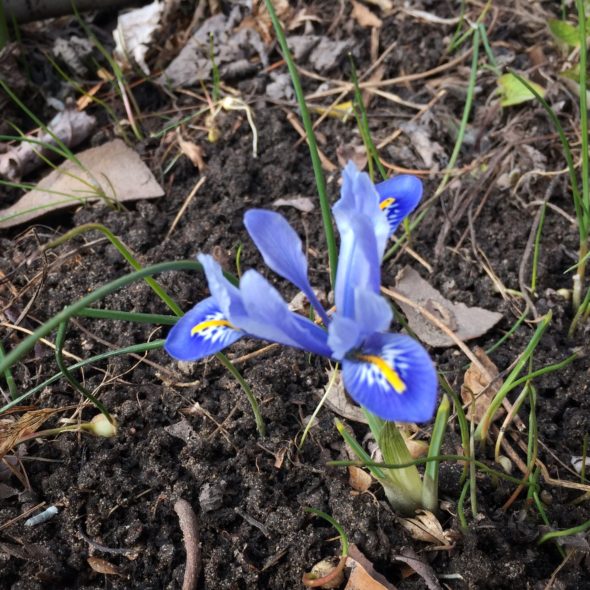 Although these are the only actual blooms so far, I can see the leafy green promise of daffodils, alliums, hyacinths, muscari, peonies, and a few tulips.
These next few weeks are when the garden really wakes from its long winter slumber. I'm looking forward to enjoying some less-frigid weekends outdoors, doing some spring cleanup and preparing the beds and borders for their chance to shine come April and May.
As always, many thanks to Carol at May Dreams Gardens for hosting Bloom Day on the 15th of each month!