I brought my Sears 35 RF to Levis Square today, to finish off the roll of slide film I'd started this past weekend at the park with Connor. I only had six shots left, so once the roll was done, I took a few more with my iPhone.
I also enjoyed a $5 lunch from Nacho Daddy's: two pork tamales and one barbacoa taco with everything. The taco was worth what I paid for it, but nothing special; the tamales, on the other hand, were much more moist and flavorful than most I've tried.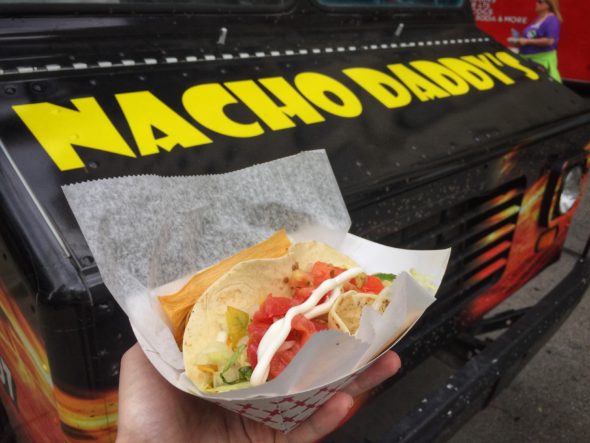 I've really enjoyed wandering amongst the Lunch at Levis Square crowd these past couple of weeks. The food trucks and concerts are scheduled weekly through the end of September, and I think I'm going to plan to photograph at every one, so maybe I'll eventually be That Redheaded Lady With The Camera to all the downtown folks.