Category Archives:
status
Got my tomatoes, eggplant, paprika peppers, foxgloves, and cinquefoil in the ground right before the skies opened up. Perfect timing!
Consoling my child who is nervous about starting kindergarten feels like I'm leveling up to School-Ager Parent. New and different scenarios.
Tonight's proud parent moment: my son (age 5) asked to watch @altonbrown Good Eats for his evening TV show. "Bowl O' Bayou" was a winner!
This is what #MayThe4th means to me.
(From my personal library)
Saw a Michigan license plate today that read IAM4OSU. Wonder how often their car has gotten keyed?
Happy birthday, @schavitz! Today is also my boss's birthday and George Takei's birthday, so you're in good company. Enjoy your day!
Kirby art by @talcotts is hanging on my son's wall beside some Green Lantern art by Art Balthazar. Connor says he loves his Kirby "poster!"
You may be pleased to note, @relysh, that I will be continuing your tradition of sharing tomato plants at work. I maded too many maters.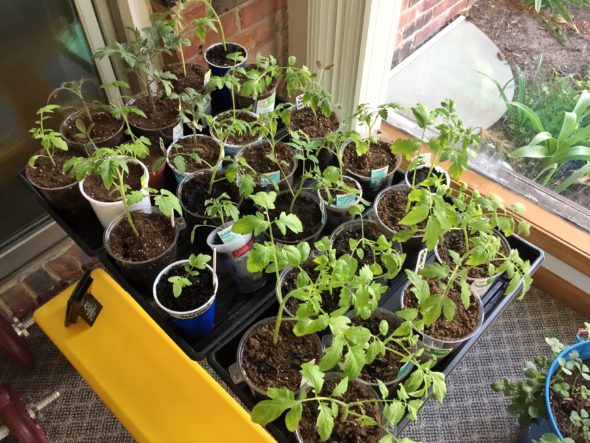 Normal routine upended by son's viral infection. Dad and I taking turns being the at-home parent during this week's fever. Discombobulated.
Had another dream last night that @altonbrown was my personal kitchen tutor. My subconscious is reminding me that my knife skills need work.