Sewing has been my jam lately.
I've been trying to improve my skills and get more consistent at just a few things before moving on to something new. As evidenced from the above photo, number one on the list has been jammie pants.
The two pairs on the left were made from a free pattern I got on Craftsy. The two on the right I drafted with instructions from Melissa from Melly Sews. Her pattern has a front and a back, unlike the Craftsy pattern, so I think they fit a bit better. I'll be using that pattern to make my PJ pants for my tall and skinny son for the foreseeable future.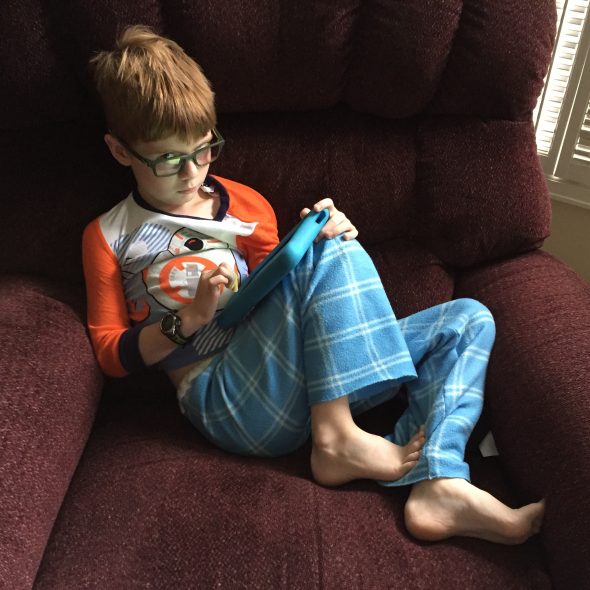 Then, this weekend, I got a hair up my butt to get some stuff mended. I hand-sewed buttons on two pairs of my own pants, plus I used a trick from Melly Sews to patch and lengthen an old pair of my son's pants.
Unfortunately, even after me patching the insides of the knees with fleece, he found the extra seams too uncomfortable. His wise words to me were, "That's OK, Mom. At least you got some experience."
So true. Plus, now some kid whose Mom shops at Goodwill will think they're cool.
Then, last night, I finally — FINALLY — decided to make something for myself.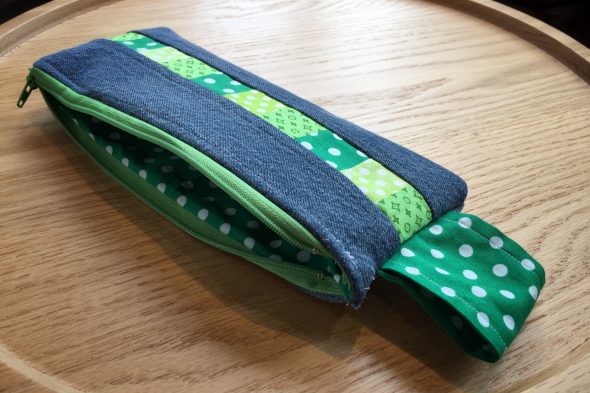 Last month, during a date-night stop at the bookstore, I picked up a copy of Sew It All from the newsstand. One of the more accessible and interesting projects it contained was a denim quilted pencil case (see my version above). I made it in the dimensions given in the magazine for this first go-around, using my son's old jeans and some cheap quilting cotton I got from Wish several months back.
This project was quick and fun — I got it done in about two hours, all told. I can totally see me making these for damn near everyone I know, in various sizes and patterns. Of course, my son has already tried to commandeer my first draft version, and only backed off when I promised I'd make him one of his own.
I've made myself copious offline notes about what to change and watch out for in the next iteration of all these projects.
Learning. Making stuff. This is really fun.