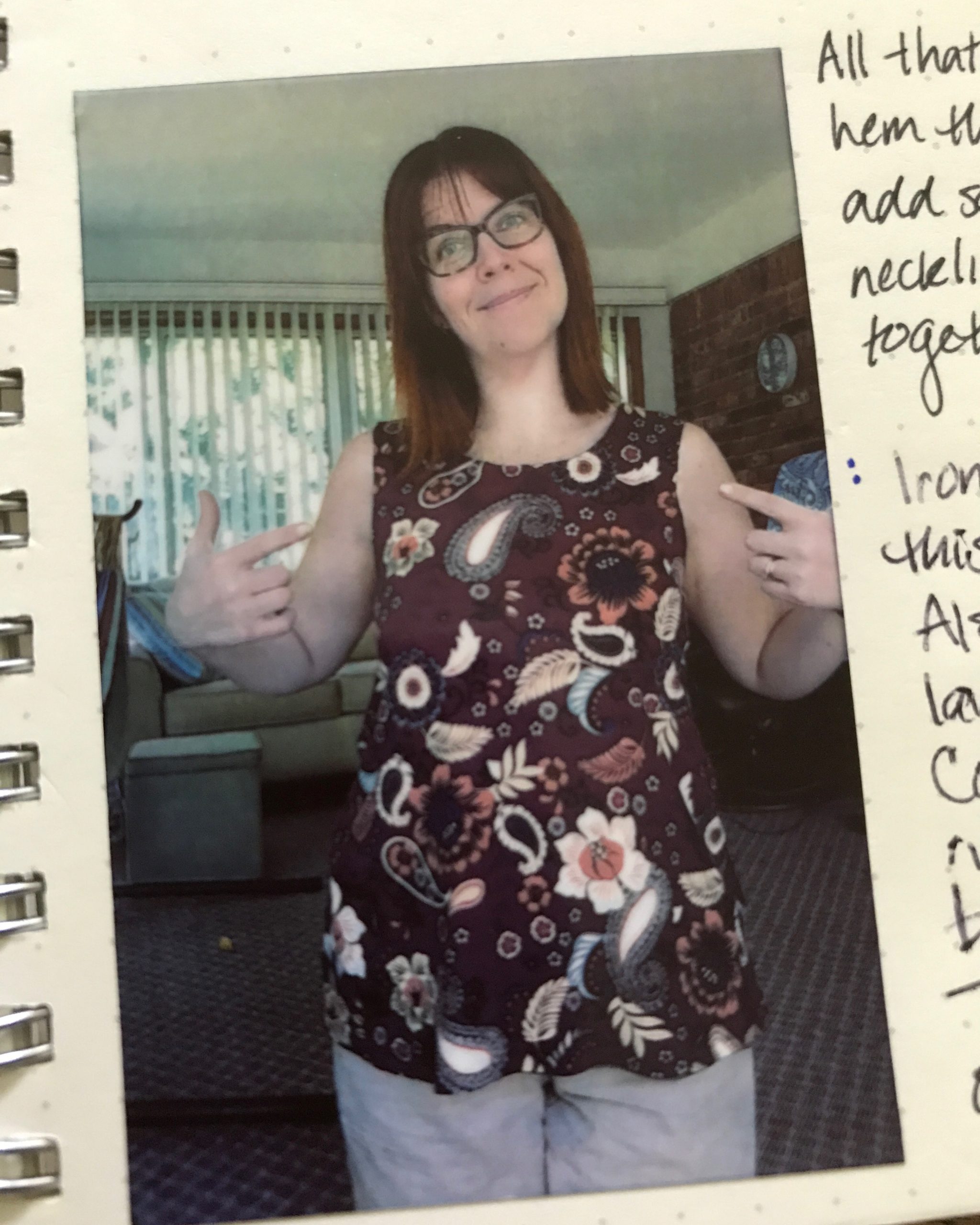 Finished sewing this super-comfy knit top this morning! It's a copy of my favorite knit tunic, modified with a lining to make it reversible. Double-brushed poly spandex knit = so soft.
I made construction notes for myself in my longhand sewing journal, but I do want to mention here that this is the first garment I've made for myself that turned out exactly how I had planned. It fits me perfectly, I didn't have any major technical malfunctions to mask, and it's totally something I feel comfortable wearing in public.
I'm sure I'll make some minor modifications to the pattern and construction over time, but I can see myself making a slew of these in all patterns and colors.