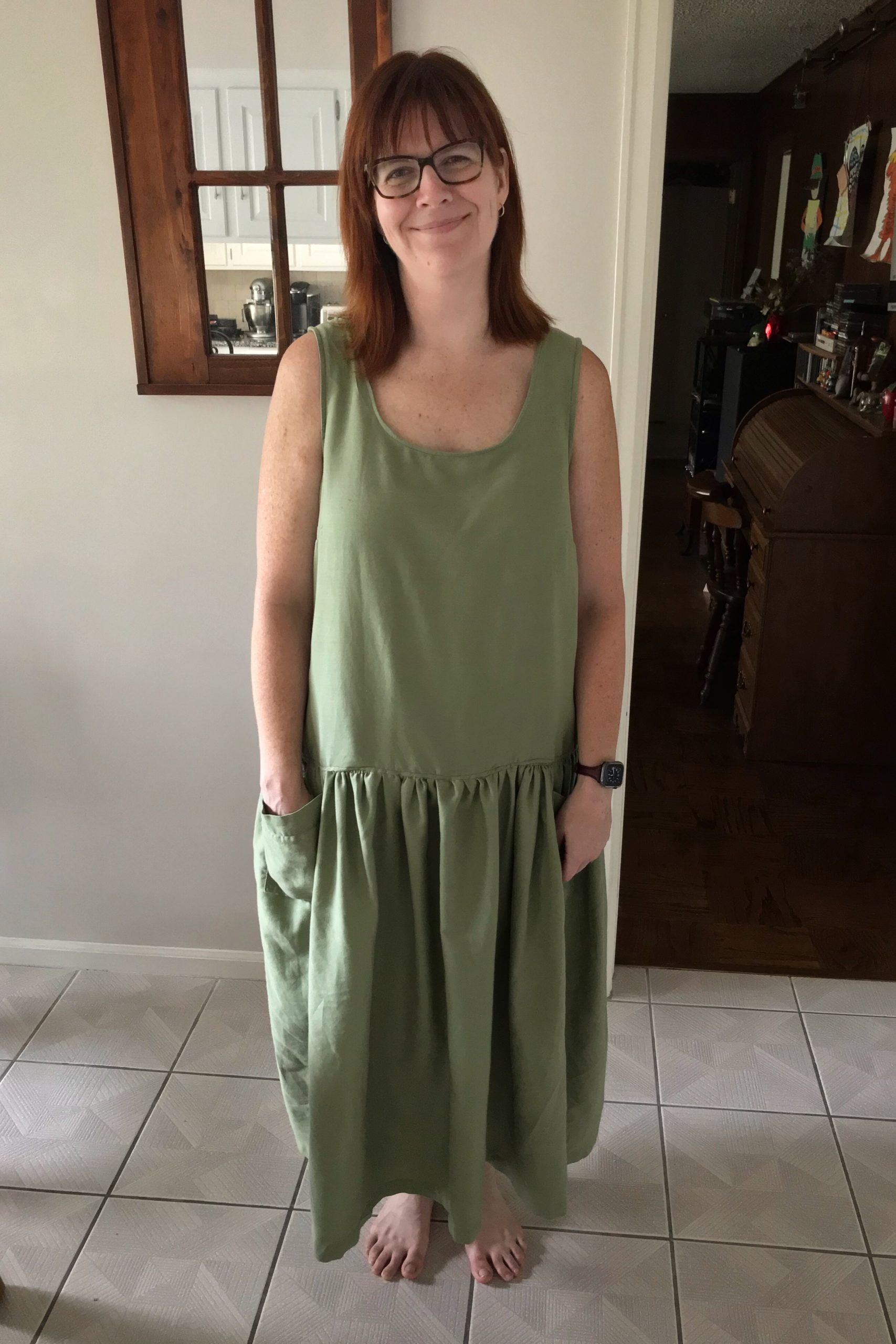 I recently catalogued all of my commercial patterns in a spreadsheet and discovered that I'd only actually sewn two out of the 48 patterns I've bought.
This dress makes number three.
The pattern was published in 1990, and this dress feels very 90's. I remember a friend of mine from church back in the early 90's having a black drop-waist dress similar to this one, but with a square neckline.
As far as garment construction goes, this was pretty straightforward: front and back bodice, neck and armhole facings, a front skirt piece and two back pieces. I did get to use the gathering technique for the first time, which was tedious but not difficult. I'm still not sure if I'm sold on it stylistically.
I count it as a huge win that my first draft is totally wearable, despite me taking in the bust a couple of inches after the dress was complete, and despite it being made from an old bedsheet I bought from Goodwill. I've already started on Version Two, using some black stretch twill I originally purchased to make into karate pants.
Sewing garments is turning out to be quite satisfying on many levels. I like.