[Taken 24 June 2017]
This bush blooms in both pink and blue. My soil's pH must be totally whack.
Just hosted some "Doug-less" yoga at the fitness center at my work, to an audio recording of @dmallette from last year. Tired in a good way.
I brought my Sears 35 RF to Levis Square today, to finish off the roll of slide film I'd started this past weekend at the park with Connor. I only had six shots left, so once the roll was done, I took a few more with my iPhone.
I also enjoyed a $5 lunch from Nacho Daddy's: two pork tamales and one barbacoa taco with everything. The taco was worth what I paid for it, but nothing special; the tamales, on the other hand, were much more moist and flavorful than most I've tried.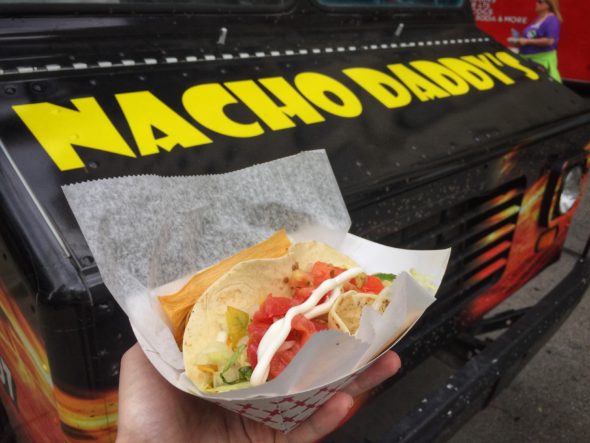 I've really enjoyed wandering amongst the Lunch at Levis Square crowd these past couple of weeks. The food trucks and concerts are scheduled weekly through the end of September, and I think I'm going to plan to photograph at every one, so maybe I'll eventually be That Redheaded Lady With The Camera to all the downtown folks.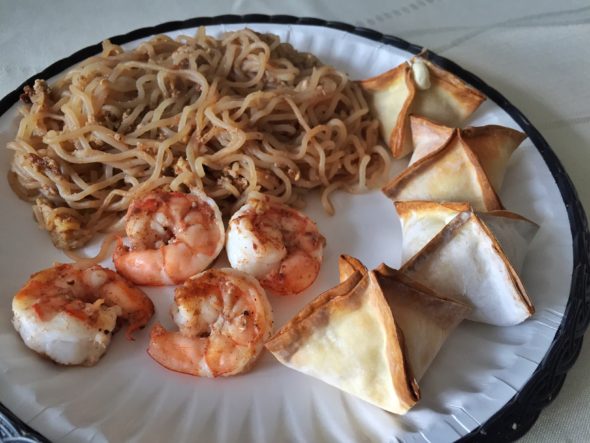 Like many people (including my late Memaw), the recipes I concoct aren't so much measured as they are eyeballed. That said, these five-spice shirataki noodles are such a hit with my son that I want to at least share the basics, just in case someone out there would like to try it for themselves (or their own picky offspring).
Down 2.6 lbs at #weightwatchers this week! That's the last two weeks' gains gone. I'm pretty damn pleased with myself. Momentum FTW!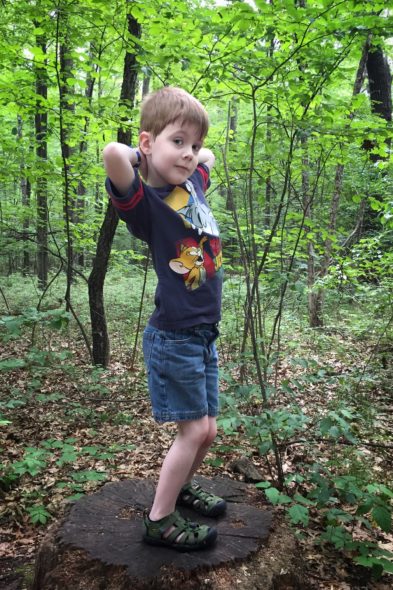 While taking a walk at the park, Connor spotted this giant stump and asked if he could climb up on it and I could take his picture. This was how he posed.
In no particular order, I present to you what has been blooming in my Zone 6a/6b garden in NW Ohio over the past couple of days:
I'm not precisely sure what this is. This is the first year I haven't yanked it out before it even thought about blooming. I'm hoping it's some sort of woodland native that some creature transplanted here, as I live about half a mile from a nature preserve.
(more…)