Making notebooks has been my jam lately.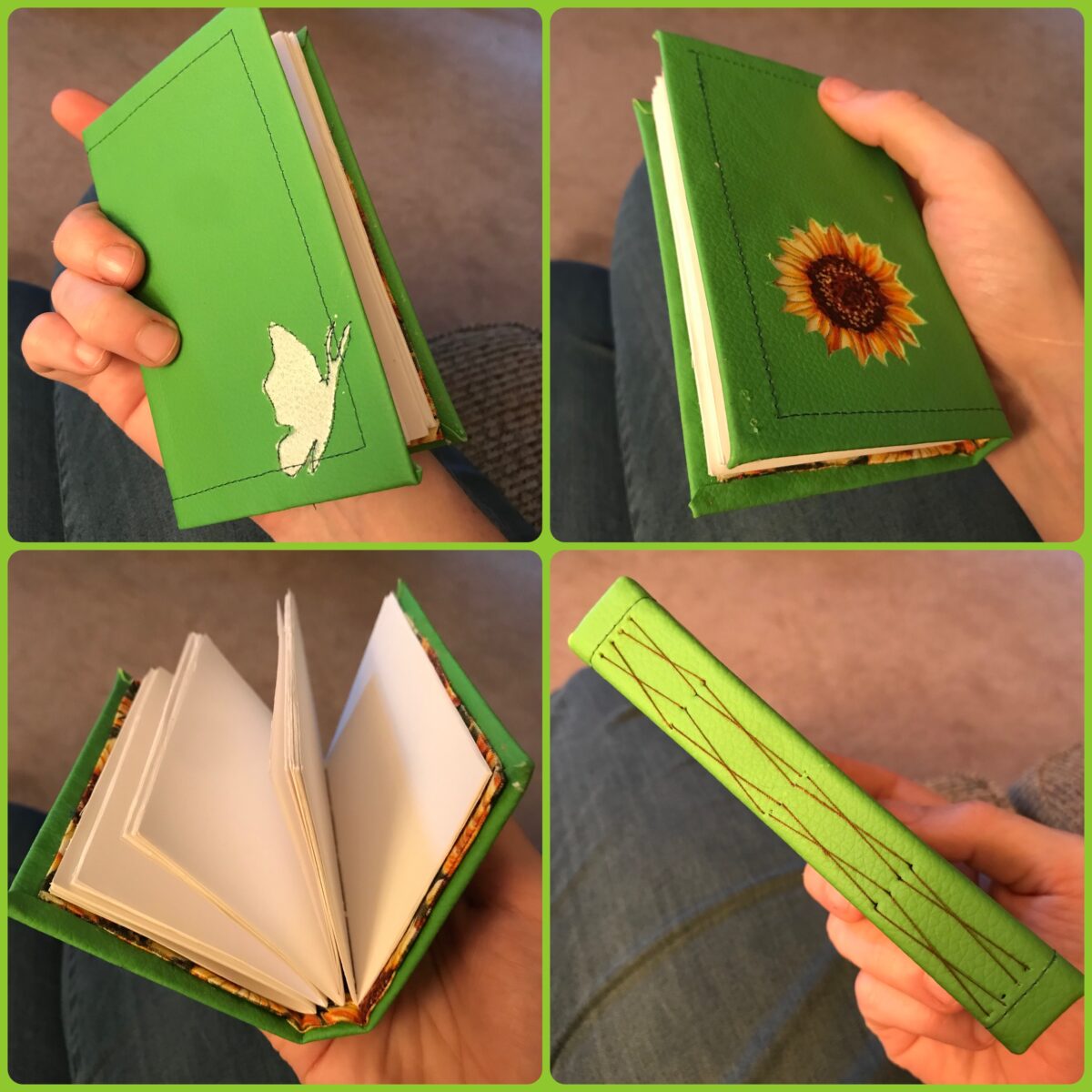 This green one was my experimental Frankenbook — I drew a butterfly and screenprinted it onto the cover fabric months ago, then experimented with my Cricut on the back cover. (The die-cut sunflower keyhole was not the original plan, but I ran with it.)
I glued some sunflower fabric to the inside of the cover in lieu of endpapers. The four signatures I attached to the cover by stitching rather than glue, which was only the second time I've tried that technique (although I think it's now my favorite).
My Frankenbook turned out much better than I'd expected, and the process was just as valuable as I'd hoped.
Meanwhile, the spiral-bound notebook I'd been using as a work planner was getting dangerously close to full. So, I planned out a replacement work notebook: legal size paper folded in half, with binding that opens flat, and a place to keep a pen.
During the planning process, I fell down a YouTube rabbit hole of paper marbling, and I decided that I needed to incorporate some green marbled paper in my new work planner. The cover I crafted from heavy chipboard covered with self-adhesive wallpaper from Amazon (which looks and feels suspiciously like fancy contact paper). The textblock I attached to the spine by the first and the last signatures, so it still lays flat.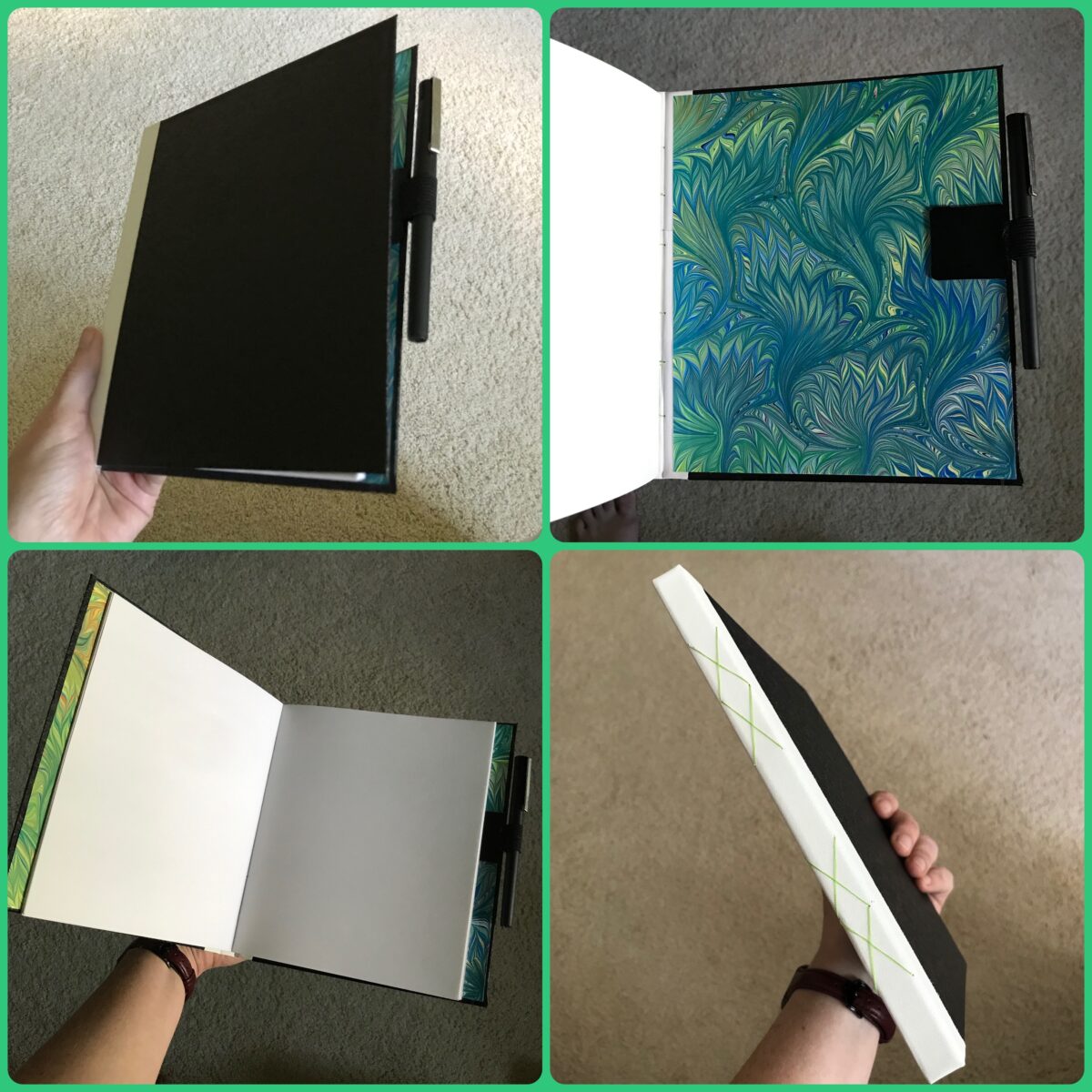 As an upcycle project, I disassembled an old, half-used spiral-bound from back in college, then cut and punched new chipboard covers for front and back. I did some watercolor doodles on the inside front cover, debossed a nature quote on an old calendar photo page I'd saved, then glued that onto the front before feeding the spiral wire back through. Someday, this will probably be another of my gardening journals.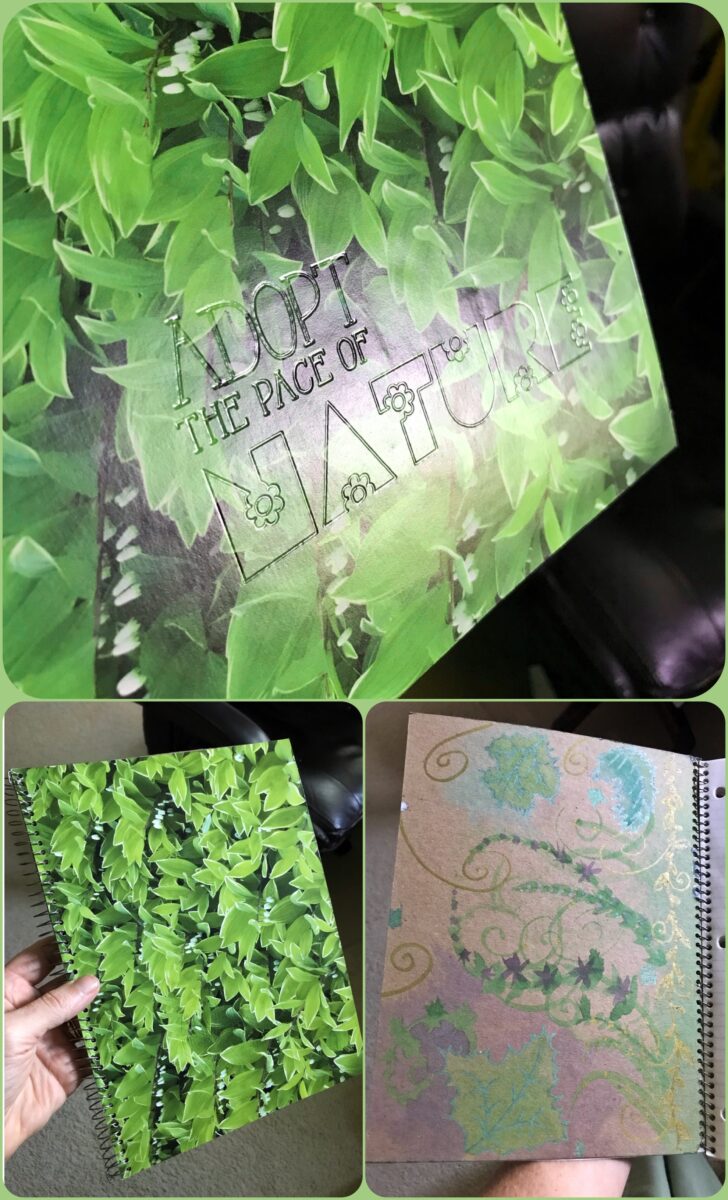 Making books is hella fun.