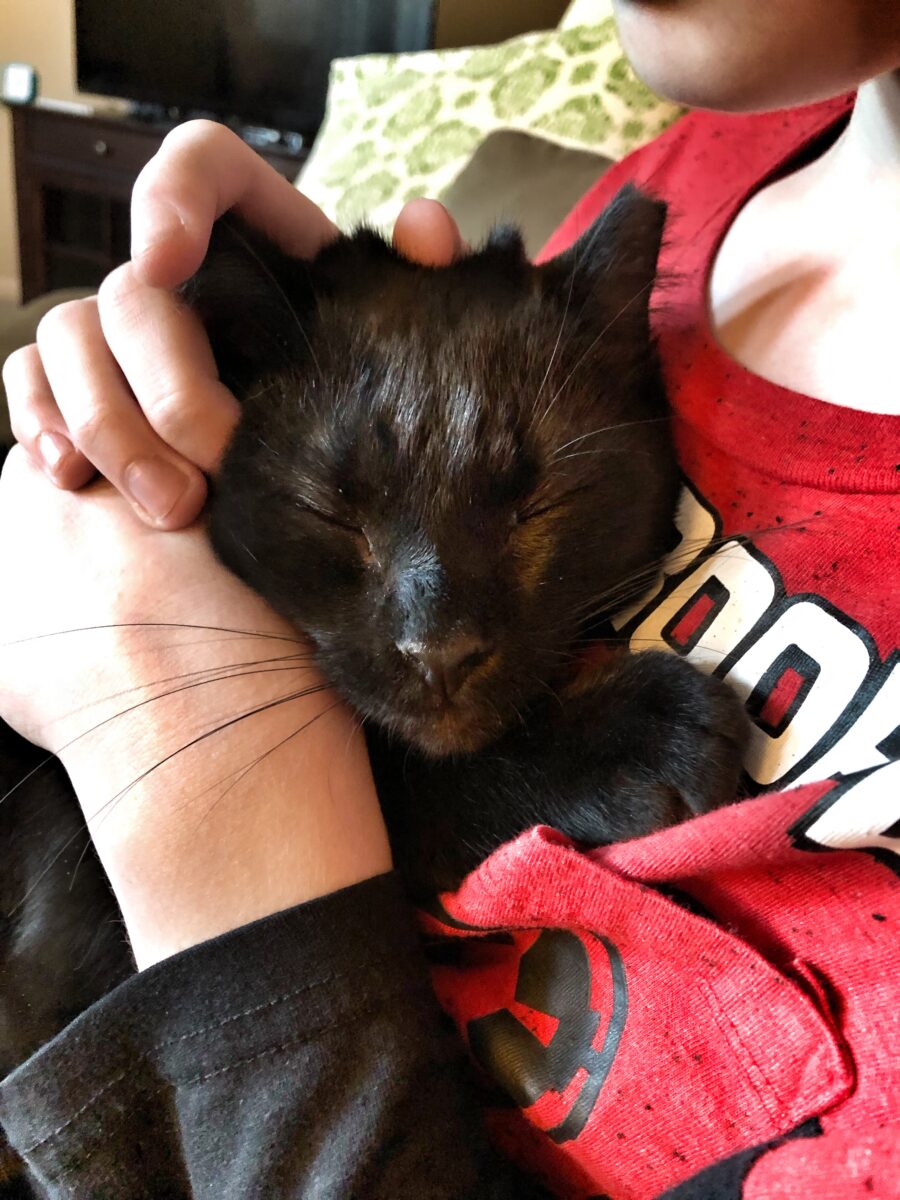 Today was the day! We made an appointment at a local cat shelter to adopt a kitten, and we left with Baxter! (Although he was called Bradley at the time.)
Baxter was one of a group of 25 kittens that made a 13-hour trip from North Carolina to find new homes in Ohio. He's been ear-tipped to show that he was neutered, and he was accidentally double-microchipped (once in Carolina and once in Toledo).
He's also slightly cross-eyed, which made him seem kind of, well… derpy? But when Connor stooped down to pet him, and he basically tried climbing up into Connor's lap, that kind of sealed the deal.
He's spent the evening exploring the house and getting used to his new people, and we've spent the evening remembering what it's like to have a kitten in the house, and a lovey lap kitty at that.