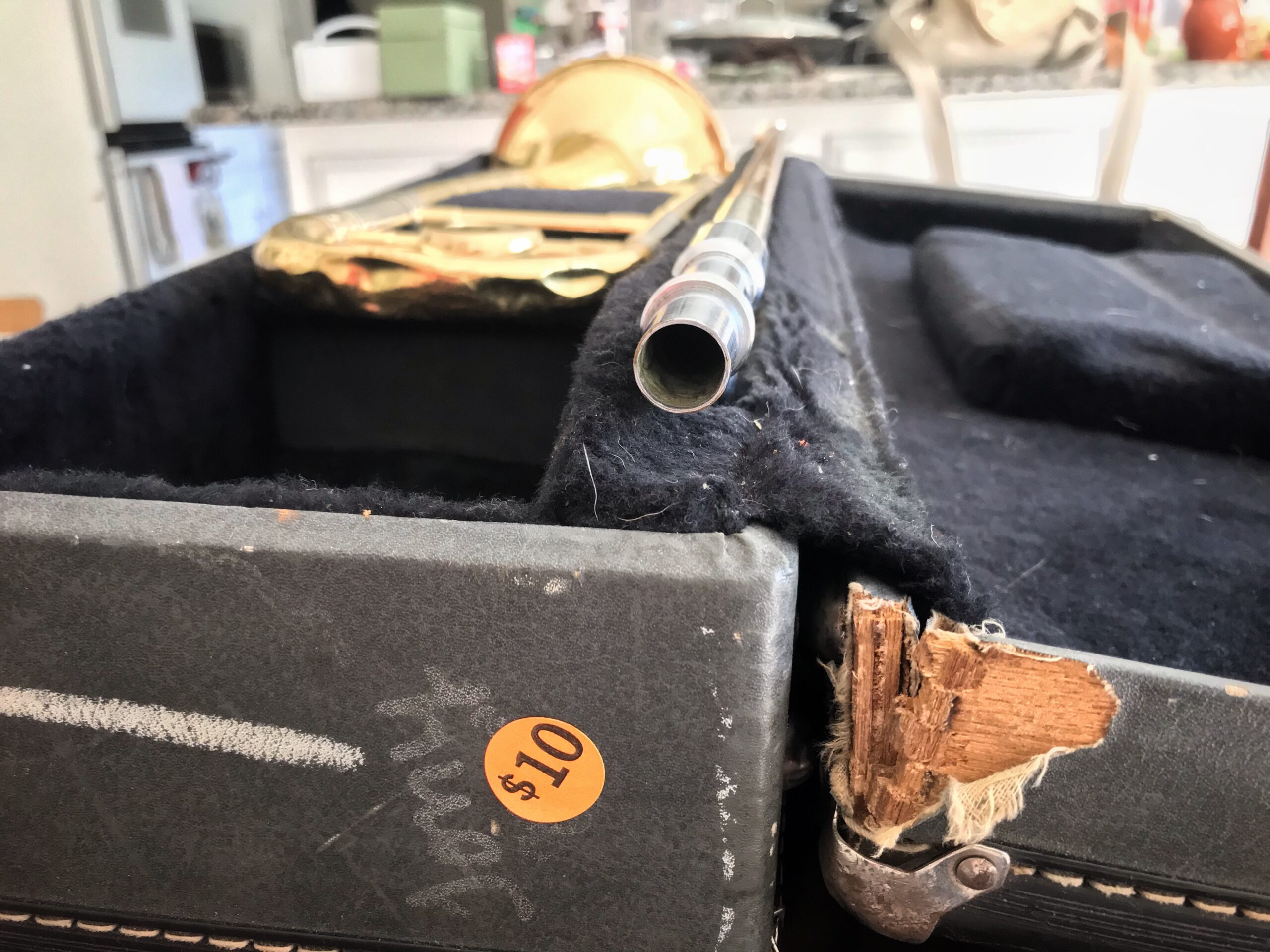 Picked this up at a garage sale this afternoon. Couldn't believe it was a trombone and not just an empty case for ten bucks! I'm not a low-brass player — never have been — but I couldn't pass that up.
I scrubbed all the nasties out of the mouthpiece and determined that the horn plays just fine, despite having a jammed slide lock and a few crumples here and there.
It's not like I need another hobby, but… even just the basic warmups I pulled out of my brain from 15+ years ago reminded me how much I enjoyed playing brass.