This evening, as I was wondering what I'd post on my blog, I got a notification that I'd been tagged in a Facebook photo by Aaron's cousin Megan, whose wedding we attended back in October.
I immediately got up from the couch and went into the family room to retrieve our wedding album and snap a photo of the posed portrait with all the cousins. I posted it in a comment: "What a difference 13 years makes…"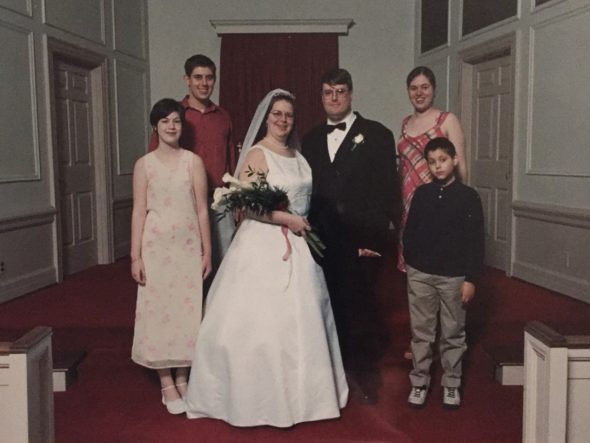 But then I kept flipping through.