Back in January, I resolved to cook fifty new-to-me recipes in 2017. Unlike some of the other resolutions I made (like, say, posting to my blog daily), I succeeded and surpassed my recipe goal.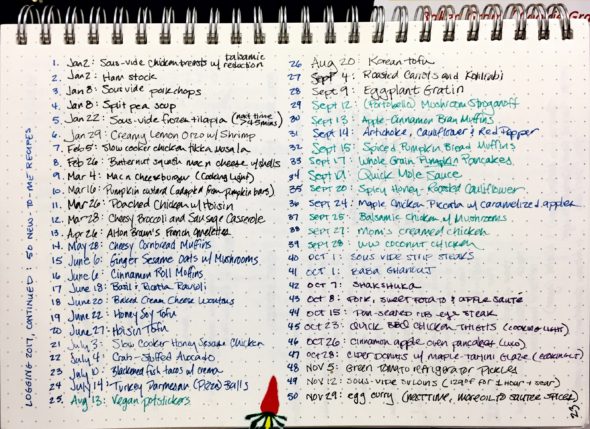 I reached 50 recipes by the end of November, and (while I ran out of room on my notebook page to record them) I continued trying new recipes through December, reaching a total of 55 new recipes I tried this year — better than the one per week I'd originally been shooting for.
Some of the recipes, of course, were more successful than others. The undercooked sous-vide tilapia wasn't my best moment, and neither was the woefully under-spiced egg curry. Some, though, became house favorites.
These are my top ten.  (more…)