Shindig fun was had by all! So awesome to see @ne1enterprises, @byss, @angelicruin, @rockwellenator, @chungjose, @relysh, et al. Thanks!
Every year I think my Memorial Day Shindig will flop, yet every year it turns out fine. This year, I do not have enough wings for 14 adults.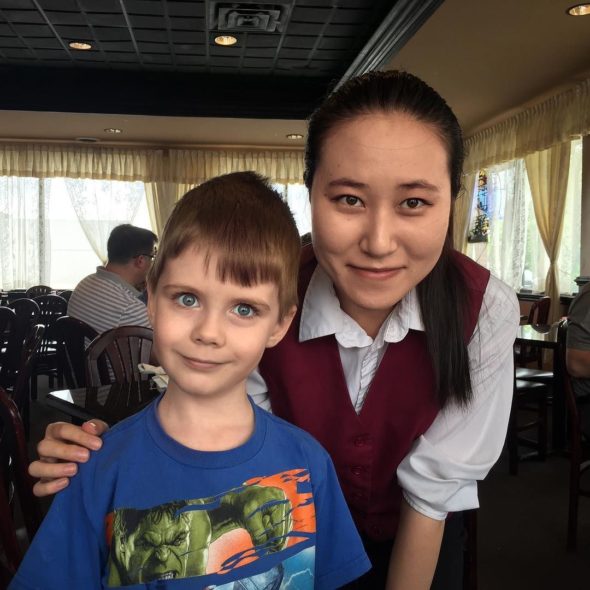 Wen Yuen is the unofficial president of the Connor Schnuth Fan Club (and one of his favorite servers at our local dim sum joint).
Last year's shindig: 7 adults and 3 kids, and I was worried it was too sparse. This year, we're looking at 12 to 14 adults and 4 or 5 kids. \o/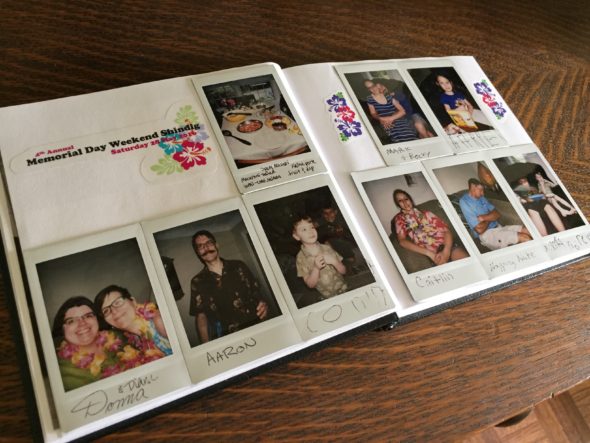 Connor was SO excited to see that the first Aromas strawberry was ripe. We planted them last spring, both in a large container and outside in the garden, and the container we overwintered in the sunroom brought forth ripe fruit this spring before the plants outdoors.
I gave it to him as part of his dinner tonight (along with our dinner frittata and a side of grapes and cheese cubes).
The consensus? "Blech!"
Really?
Yep. He let me finish the berry he'd bitten into, and while it looked red and it was quite juicy, it wasn't nearly as sweet as a truly ripe berry should be.
So, let that be a lesson to us: once it looks ripe, give it a little more time — maybe a couple of days? The outdoor strawberries are going gangbusters with green berries right now, so we'll get to try our hand at identifying ripe berries (and protecting them from the birds) soon enough.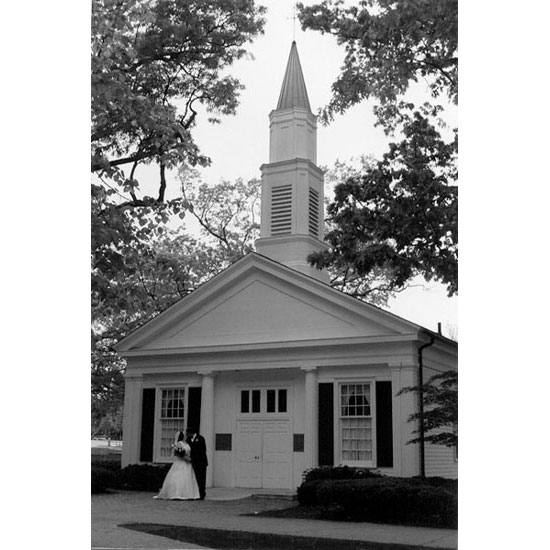 Fourteen years ago today, I married my best friend. Since then, we've lived in three homes, adopted one cat (still healthy as ever), visited four countries (plus Hawaii), had a son (who graduated Pre-Kindergarten last night), and still remain best friends.
I love you, Aaron. Happy Anniversary.
P.S. Thank you for the anniversary flowers!
Got my tomatoes, eggplant, paprika peppers, foxgloves, and cinquefoil in the ground right before the skies opened up. Perfect timing!

[Taken 19 May 2017]
Testing out a new automated way to blog Flickr pics by sharing this photo of tonight's rainy day sunroom picnic.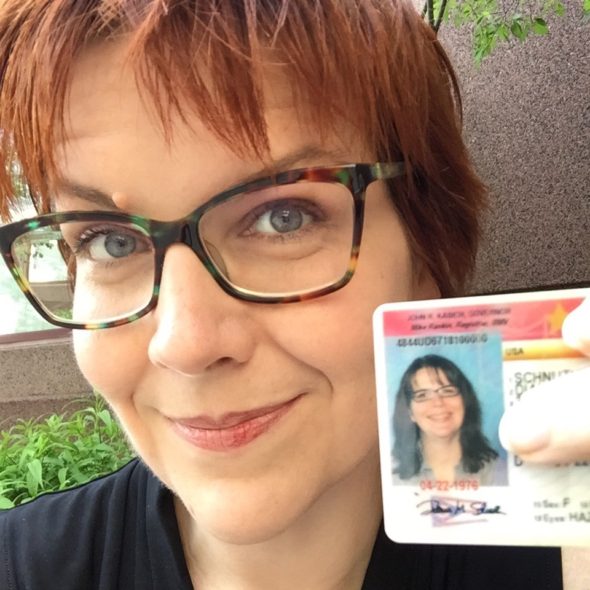 I've had more than one person do a double-take at my driver's license photo lately. It's just as well it was coming up for renewal.
I remembered before my birthday that my renewal was this year — then I forgot again, until yesterday.
My birthday was April 22nd. Oops.
As it turns out, you have up to six months after expiration in the State of Ohio before they make you retake the driving test. Not sure how the police would react if I got pulled over with an expired license… but now I don't have to find out.
I loved my experience at the Downtown License Bureau so much that I left them a four-star review on Yelp. A+ would renew again. The whole visit took five minutes, ten tops. I wasn't really timing it, but it was superfast.
My hair is now officially red instead of brown (guess I'm keeping up with this dye job for a while), my height is one inch shorter, my weight is ten pounds less, and my license doesn't expire until my son is finishing up the third grade.
Now that's some perspective.